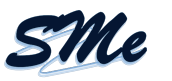 "Quality comes on your door-step"
Shree Mineral Enterprises (SME) specialize in manufacturing industrial mineral products like iron free Quartz Powder (Silica), Feldspar Powder, Hydrated Lime Powder, Clay, Talc, Dolomite, Mica Flakes & Powder; which find applications in commercial and industry sectors such as ceramics, sanitary-ware, glass, paint, electric insulators, etc.

Having present for more than 20 years in the Minerals industry, we procure high-quality ore from our owned mineral rich mines and process the whole range of minerals at our modernized plant, equipped with state-of-the-art manufacturing facilities. We emphasize on satisfying our customers' requirements in every respect, right from quality of product to on-time delivery in full.

Our wide range of products touches almost every sphere of day-to-day life and is consumed by various leading organizations within the country as well as across the globe including South-East Asia, Gulf & Middle East, Africa, Europe, etc.